Researcher in philosophy and psychiatry


Focus: philosophy of psychiatry, enactivism, phenomenology, philosophical anthropology, affordances, qualitative research methods, cognitive neuroscience


What is it to make sense of one's world, oneself, and others? How can this go awry? And what does that tell us about the human condition? Such questions are fundamental to both philosophy and psychiatry. My research is located at their intersection.
      Whilst many of us suffer from a psychiatric disorder at some point in our lives, much is still unknown. What exactly are such disorders? When does deviation or distress amount to a disorder? Many heterogeneous factors play a role in the development of psychiatric conditions. How do these factors relate? How, for instance, do one's experiences relate to one's physiological states and one's socio-cultural environment? And what about the existential dimension of psychiatry: how does the fact that we take a stance on ourselves and our situations affect the character, occurrence and course of psychiatric disorders? With this existential dimension, values emerge in psychiatry. How do these values fit with psychiatry as a science?
       In my research, I prefer to use a combination of empirical (qualitative) research and philosophical analysis to address these questions.


My book on Enactive Psychiatry is out with Cambridge University Press now: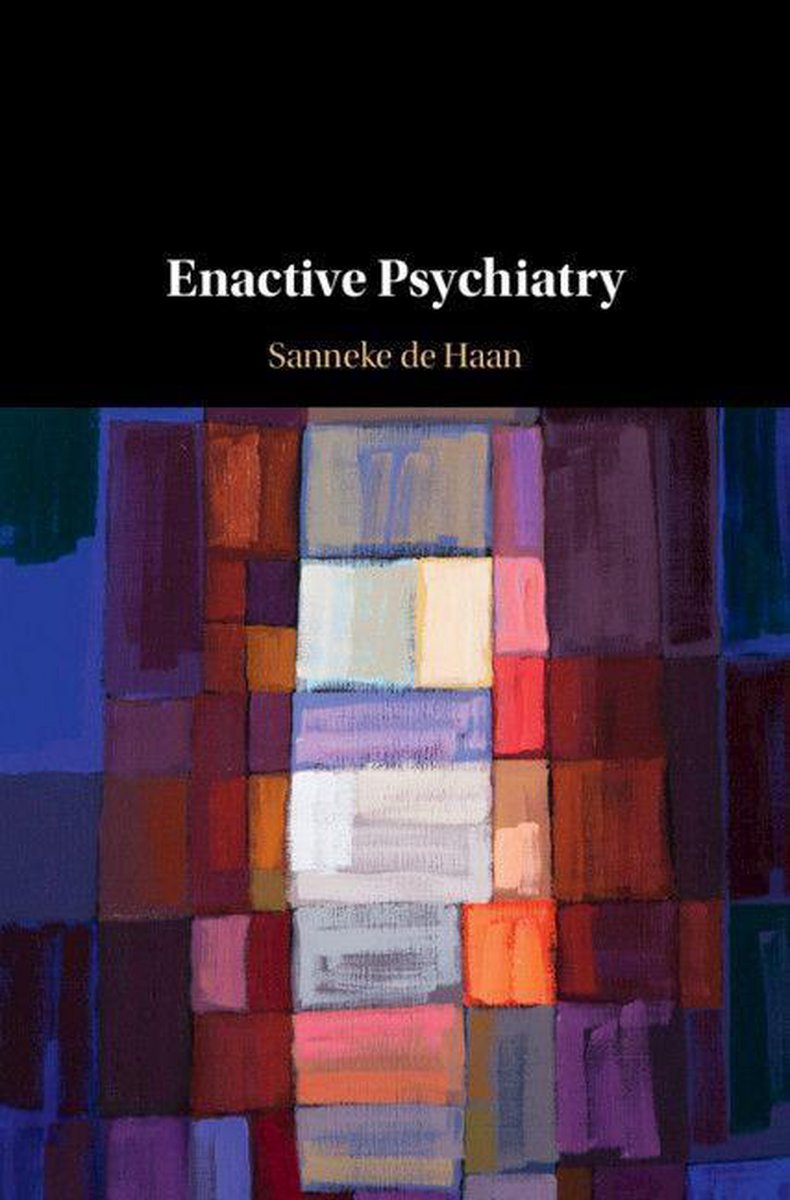 Psychiatry is enormously complex. One of its main difficulties is to articulate the relationship between the wide assortment of factors that may cause or contribute to psychiatric disorders. Such factors range from traumatic experiences to dysfunctional neurotransmitters, existential worries, economic deprivation, social exclusion and genetic bad luck. The relevant factors and how they interact can differ not only between diagnoses but also between individuals with the same diagnosis. How should we understand and navigate such complexity? Enactive Psychiatry presents an integrative account of the many phenomena at play in the development and persistence of psychiatric disorders by drawing on insights from enactivism, a theory of embodied cognition. From the enactive perspective on the mind and its relation to both the body and the world, we can achieve a new understanding of the nature of psychiatric disorders and the causality involved in their development and treatment, thereby resolving psychiatry's integration problem.


Endorsements:
'Sanneke de Haan weaves together the neurophysiological, sociocultural, and existential dimensions of psychiatry by skilfully putting enactive ideas to work. Attending to human experience and scientific rigour in equal measure, this profound book is as close as anyone has come to a truly integrative account of psychiatric disorders.'
Ezequiel A. Di Paolo – Ikerbasque, Basque Foundation for Science, Spain
'This book addresses 'the integration problem' in psychiatry by developing an integrated account of brain-body-environment that cuts across experiential, physiological, and socio-cultural dimensions relevant to psychiatric practice and research. Although philosophically based, it is written for psychiatric practitioners and provides a lucid, innovative and brilliant analysis of both enactivist philosophy and its place in psychiatry.'
Shaun Gallagher – Lillian and Morrie Moss Professor of Philosophy, University of Memphis
'The book is very well-written and remarkably accessible. Readers without much philosophical background would nonetheless be able to understand and follow the discussion. De Haan systematically takes the readers through each step of her thought process and presents her ideas with great clarity. Even though De Haan is tackling some of the most complex ideas in philosophy and psychiatry, her writing is simple and graceful, and perhaps for that reason, wonderfully aphoristic and immensely quotable.'
Awais Aftab – Metapsychology Online Reviews
'Sanneke de Haan's precise thinking and compassionate investigation of the human condition perfectly embodies the enactive spirit.'
Hanne De Jaegher – University of the Basque Country, Spain
'In this rigorous work, Sanneke de Haan provides a jargon-free overview of the enactive approach, extends it further into value theory and existentialism, and ultimately makes a highly compelling case for its relevance as a much-needed integrative framework for psychiatry. It is essential for anyone interested in non-reductionist approaches to mental disorders.'
Giovanna Colombetti – University of Exeter
'Above all, Enactive Psychiatry is a thoroughly humanistic book. (…) Enactive Psychiatry offers a deeply compassionate investigation of the philosophical foundations for a scientifically-informed holistic psychiatry.'
Jelle Bruineberg – Macquary University, Review in Phenomenology and the Cognitive Sciences
Reviews of Enactive Psychiatry
Review of Enactive Psychiatry by Dr. Awais Aftab, MD on Metapsychology Online Reviews
Review of Enactive Psychiatry by Dr. Jelle Bruineberg in Phenomenology and the Cognitive Sciences
Interview on Enactive Psychiatry in Psychiatric Times
Interview with Dr. Awais Aftab, MD in the series Conversations in Critical Psychiatry, in the Psychiatric Times









Background
I am Socrates Professor of Psychiatry and Philosophy at Erasmus University Rotterdam, and as such part of the Erasmus School of Philosophy, the Psychiatry Department, and the Department of Medical Ethics, Philosophy and History of Medicine of the Erasmus Medical Centre.
I also work as a senior researcher at Tilburg University, at the Department of Culture Studies. Thanks to a VENI-grant by NWO, I am currently conducting a research project on self-illness ambiguity in patients with recurrent depressions and on relational authenticity in psychiatry. I am also part of Jenny Slatman's VICI-project 'Mind the body: re-thinking embodiment in healthcare'.
From 2015 to 2017, I was a postdoctoral fellow at The Berlin School of Mind and Brain (Humboldt University), where I investigated the logic and limits of neuro-reductionism in psychiatry, as well as alternative views.
From 2011 to 2014, I conducted research at the Department of Psychiatry of the Academic Medical Center of the University of Amsterdam. I investigated the changed experiences of Obsessive-Compulsive Disorder patients following their treatment with Deep Brain Stimulation. For that, I combined qualitative empirical research methods (in-depth interviews) with philosophical analysis and phenomenological theory.
From 2007 to 2011, I worked as a Marie Curie Fellow of the EU Research Training Network DISCOS (Disorders and Coherence of the Embodied Self), at the section Phenomenological Psychopathology and Psychotherapy, at the Department of Psychiatry, University of Heidelberg. I interviewed first-admitted schizophrenic patients, using the EASE instrument (Examination of Anomalous Self-Experience), to investigate both their current experiences as well as the changes they experienced before they had their first psychotic episode.
My background is in philosophy (PhD (magna cum laude) at the University of Heidelberg; Research MA (cum laude) & BA (cum laude) at the University of Amsterdam) and existential humanistic counselling (BA (cum laude) at the University for Humanistics in Utrecht).